Average Rating

4.6

/5


83

% would buy again


2224

reviews





Where to buy
Review by medicredfearn
medicredfearn on 7/16/2010 1:36:00 AM More reviews by medicredfearn
Pictures and swatches at the end of this review.
The ever so wonderful Urban Decay Naked Palette! If your'e familiar with Urban Decay eyeshadows, then you either love 'em or hate 'em for their glitter. I love their Deluxe shadows and wish that some of their glittery eyeshadows didn't have any glitter because the color underneath is perfect! Which is what intrigued me when I first heard about an Urban Decay palette that wasn't going to be a glitter bomb!
If you like glitter, that's your thing, but not my cup of tea. Not only that, Urban Decay is sort of known for putting several of the same eyeshadows into their different palettes and books of shadows. This one I'm proud to say has 4 new shades in it. Plus, I've found their eyeshadows to be pigmented, super smooth and easy to work with. Except for that glitter fallout throughout the day!
But here UD has not only maintained their wonderful texture and pigmentation here, they did it without glitter! Well, mostly. If anything this palette is full of neutrals and for those of you who think, boring, then this might not be for you. But for those of us who love and use neutrals a lot, even if you have a lot of neutrals or if you have none, this palette is convenient and adds a lot of options to your already existing or non existing selection!
The palette measures (while closed) approximately 7 7/8" X 2 1/2". The palette is brown velvet with gold letters. It looks sleek and pretty! Plus, if you notice the weight on the eyeshadows, you'll see that each pan is the equivalent of a regular full sized UD eyeshadow. So you're getting 12 FS eyeshadows for $44! It's a wonderful bargain.
But enough chit chat. Here are a few pictures of the palette itself with a few swatches of the colors on my NC40 skin. None of the pictures are with flash.
Here are the eyeliners
Here are the first four eyeshadows:
Here are the middle 4 shadows: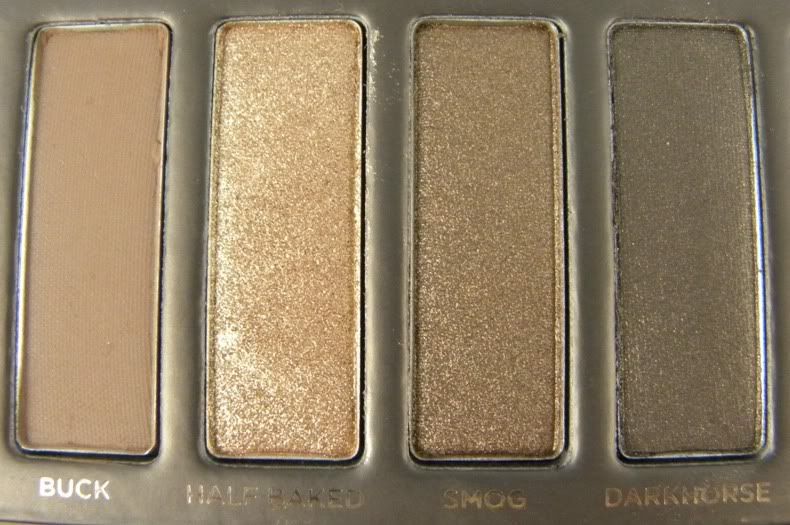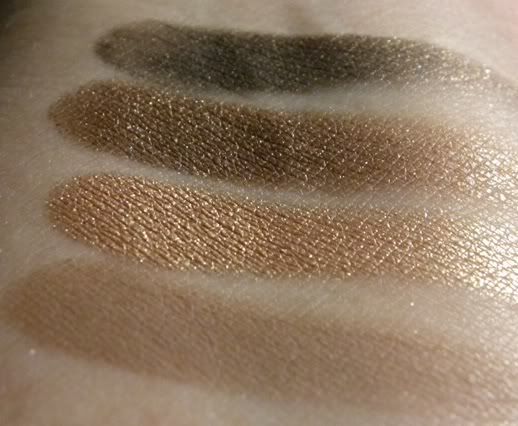 And the last 4 shadows:
Now the palette itself: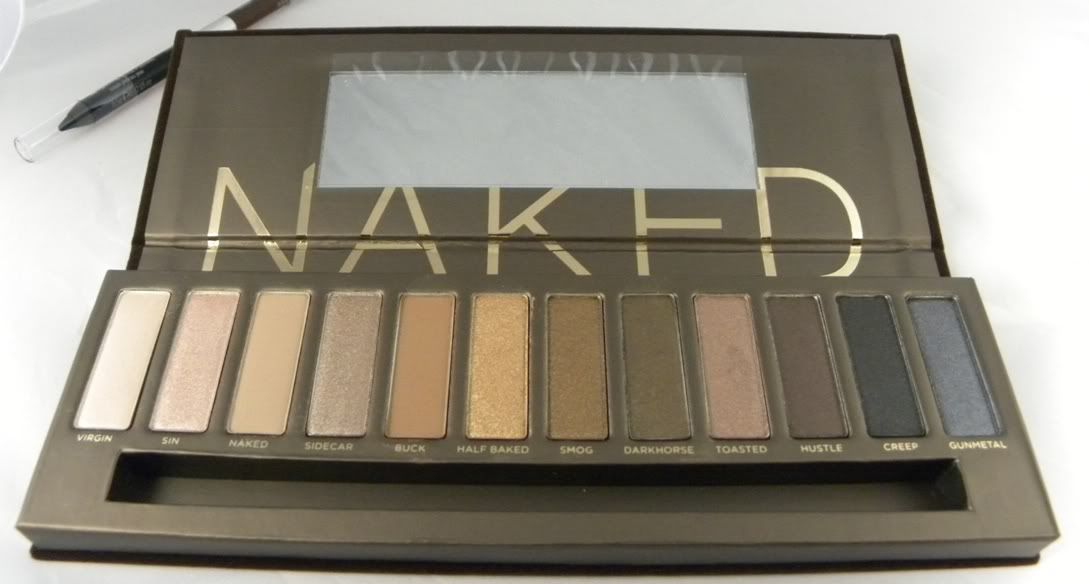 90 out of 91 people found this review helpful. Did you? Yes No